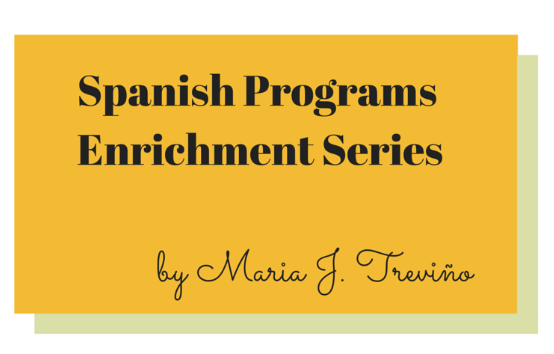 It's impossible to review every piece of technology equipment, so let's look at the biggest one – language labs.
Language labs have been used for years at the college level and now many school districts have language labs in high schools. Most of the labs of the past were used to develop listening comprehension. Many of today's language labs are multimedia labs and students work on developing their listening, speaking, reading, and writing skills individually, simultaneously, in pairs, or in small groups.
Continue reading
This month on Spanish Classroom
Every year, Americans around the nation get together to celebrate Hispanic Heritage Month from September 15th through October 15th. The contributions Hispanic Americans have made to the United States are endless and inspiring, and they have had a profound and positive impact on our county.
Frida Kahlo

By Angela Padrón Frida Kahlo is a famous Mexican artist whose work and life is still...
2016

2015

2014

2013

2012

2011