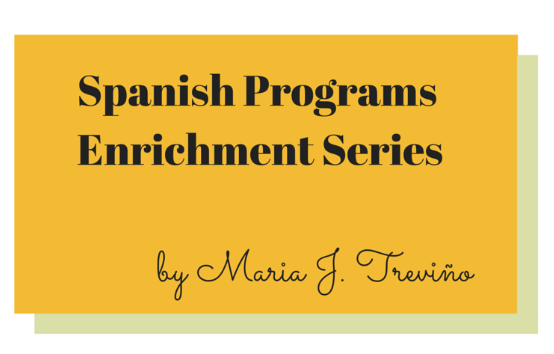 It's impossible to review every piece of technology equipment, so let's look at the biggest one – language labs.
Language labs have been used for years at the college level and now many school districts have language labs in high schools. Most of the labs of the past were used to develop listening comprehension. Many of today's language labs are multimedia labs and students work on developing their listening, speaking, reading, and writing skills individually, simultaneously, in pairs, or in small groups.
Continue reading
This month on Spanish Classroom
Este mes celebramos el trabajo de los ilustradores. Las ilustraciones son muy valiosas en el desarrollo del lenguaje. El uso de ilustraciones es perfecto para desarrollar oraciones sencillas o escribir una descripción detallada dependiendo del nivel de competencia del estudiante.
Condorito

Si de tradiciones se trata, es necesario hablar de la historieta que desde agosto de 1949...
2017

2016

2015

2014

2013

2012

2011