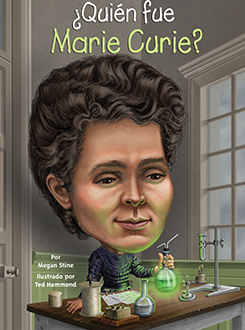 Read more about ¿Quién fue Marie Curie?, a story about hard work, believing and never giving up. You will also find complementary activities for your 3-5 class.
Continue reading
This month on Spanish Classroom
Every year, Americans around the nation get together to celebrate Hispanic Heritage Month from September 15th through October 15th. The contributions Hispanic Americans have made to the United States are endless and inspiring, and they have had a profound and positive impact on our county.
2016

2015

2014

2013

2012

2011