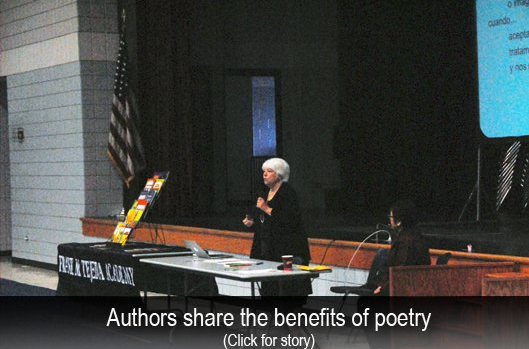 Two world re-known speakers and authors spent the day telling teachers from several school districts about the benefits of using poetry in their dual language classes. Alma Flor Ada and F. Isabel Campoy are published Spanish children's poetry authors and believe in the impact it has on student's success.
Continue reading
This month on Spanish Classroom
Every year, Americans around the nation get together to celebrate Hispanic Heritage Month from September 15th through October 15th. The contributions Hispanic Americans have made to the United States are endless and inspiring, and they have had a profound and positive impact on our county.
Frida Kahlo

By Angela Padrón Frida Kahlo is a famous Mexican artist whose work and life is still...
2016

2015

2014

2013

2012

2011