Spanish teachers let us know why you love Spanish and enter to win a Yo amo el español poster for your classroom!
Click on the poster to share: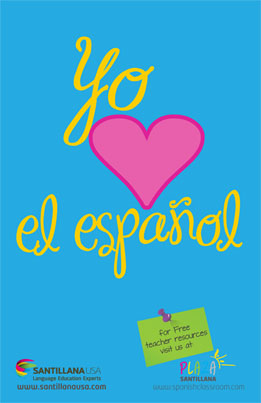 Continue reading
This month on Spanish Classroom
As enthusiasts of the Spanish language and Hispanic Culture, this month we will be exploring the Spanish-speaking world: its people, its cities, its regions, and its cultures. Join us as we explore with Español Santillana.
2017

2016

2015

2014

2013

2012

2011