Spanish teachers let us know why you love Spanish and enter to win a Yo amo el español poster for your classroom!
Click on the poster to share: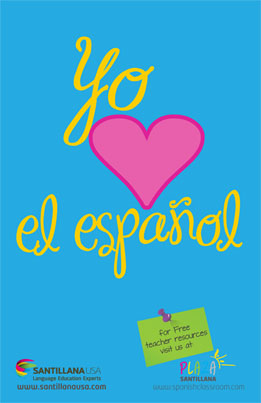 Continue reading
This month on Spanish Classroom
"Books and movies are like apples and oranges. They both are fruit, but taste completely different."
- Stephen King
It's Christmas Time!

By- Angela Padrón When most people today think of Christmas, symbols like trees,...
2017

2016

2015

2014

2013

2012

2011