Spanish teachers let us know why you love Spanish and enter to win a Yo amo el español poster for your classroom!
Click on the poster to share: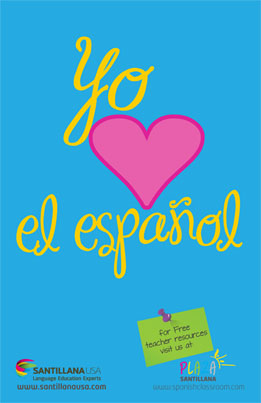 Continue reading
This month on Spanish Classroom
Este mes celebramos el trabajo de los ilustradores. Las ilustraciones son muy valiosas en el desarrollo del lenguaje. El uso de ilustraciones es perfecto para desarrollar oraciones sencillas o escribir una descripción detallada dependiendo del nivel de competencia del estudiante.
Condorito

Si de tradiciones se trata, es necesario hablar de la historieta que desde agosto de 1949...
2017

2016

2015

2014

2013

2012

2011