Popotillo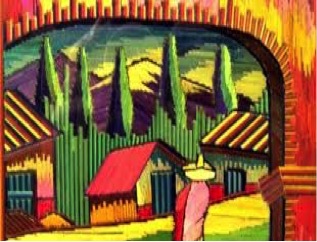 If you have an extra broom and some food coloring you just might have the basics for a great activity for your Spanish classroom.
Popotillo is an art form practiced mostly in southern and central Mexico. There are many examples from as far back as pre-Columbian times and families still practice it today.
Continue reading
 Dr. Peter B.  Swanson
Georgia State University
For years it has been noted that language teaching and learning are social processes and that the teaching of language is the teaching of culture. Thanasoulas (2001) suggests that culture and communication are inseparable because "culture not only dictates who talks to whom, about what, and how the communication proceeds, it also helps to determine how people encode messages, the meanings they have for messages, and the conditions and circumstances under which various messages may or may not be sent, noticed, or interpreted."
Continue reading
This month on Spanish Classroom
Este mes celebramos el trabajo de los ilustradores. Las ilustraciones son muy valiosas en el desarrollo del lenguaje. El uso de ilustraciones es perfecto para desarrollar oraciones sencillas o escribir una descripción detallada dependiendo del nivel de competencia del estudiante.
Condorito

Si de tradiciones se trata, es necesario hablar de la historieta que desde agosto de 1949...
2017

2016

2015

2014

2013

2012

2011