Celebra el
Mardi Gras
con Joaquín, arlequín
Guía de lectura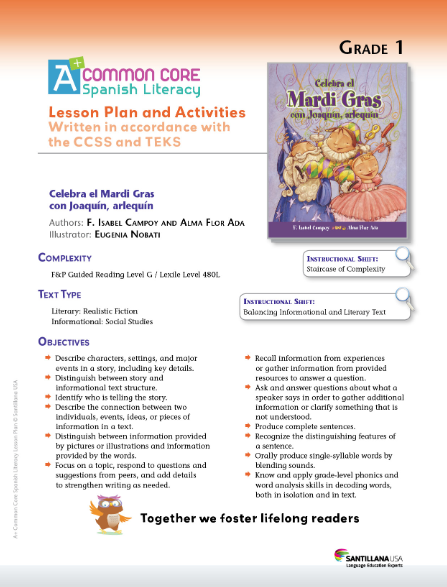 Continue reading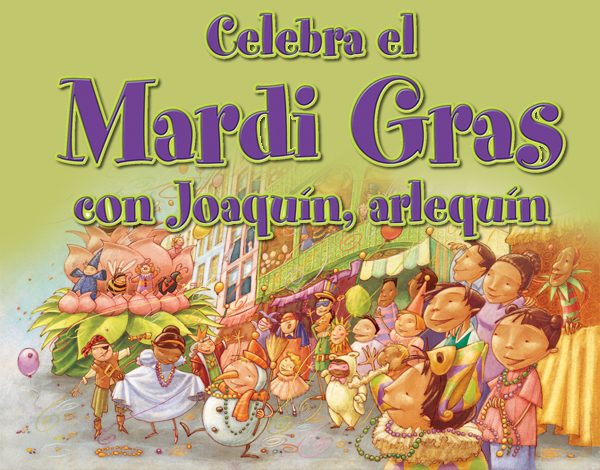 En Celebra el Mardi Gras con Joaquín, arlequín, Joaquín está con su familia celebrando el Mardi Gras cuando se pierde en la multitud. Sus papás y hermanos lo buscan por todas partes y sin querer se llevan a otros niños que, como Joaquín, están disfrazados de arlequines.
Continue reading
This month on Spanish Classroom
Every year, Americans around the nation get together to celebrate Hispanic Heritage Month from September 15th through October 15th. The contributions Hispanic Americans have made to the United States are endless and inspiring, and they have had a profound and positive impact on our county.
Los sonidos y las letras

Cuando hablamos, pronunciamos sonidos. Los sonidos sirven para distinguir palabras, como por...
2016

2015

2014

2013

2012

2011