Revelers across the globe gathered to mark the day before Ash Wednesday, which is known by several names, such as Mardi Gras, Carnival and Fat Tuesday. While parades are the most common form of celebration, a few nations indulge in some twists.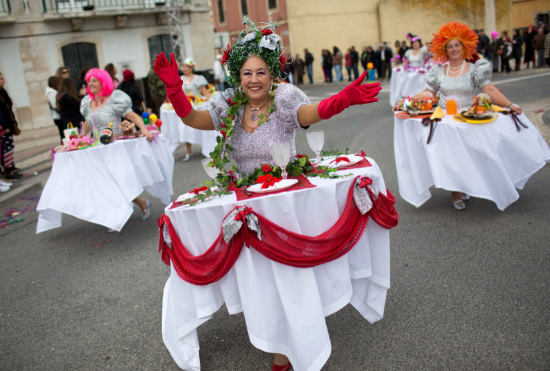 Armando Franca/AP
Continue reading

March, the saying goes, comes in like a lion and goes out like a lamb. From where I'm sitting, it can feel like a real bear sometimes, and other times my students just get downright squirrelly. We're all over the map, you might say. Perhaps I should just post a map of the local zoo instead of my March calendar.
Continue reading
This month on Spanish Classroom
"Books and movies are like apples and oranges. They both are fruit, but taste completely different."
- Stephen King
It's Christmas Time!

By- Angela Padrón When most people today think of Christmas, symbols like trees,...
2017

2016

2015

2014

2013

2012

2011