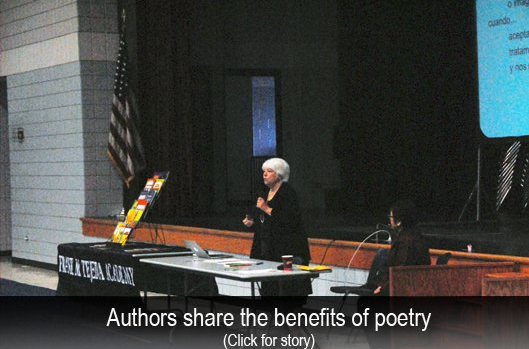 Two world re-known speakers and authors spent the day telling teachers from several school districts about the benefits of using poetry in their dual language classes. Alma Flor Ada and F. Isabel Campoy are published Spanish children's poetry authors and believe in the impact it has on student's success.
Continue reading
This month on Spanish Classroom
April is National Poetry Month! During this time, booksellers, librarians, parents, teachers, and students read, write and analyze poems while recognizing the literary accomplishments of many poets, both past and present.
Earth Day

By Ángela Padrón Each year, Earth Day is celebrated on April 22. The holiday was...
2017

2016

2015

2014

2013

2012

2011