By Spanish Classroom
8468 Views
In Celebration of Black History Month
Featuring: ¿Quién fue Harriet Tubman?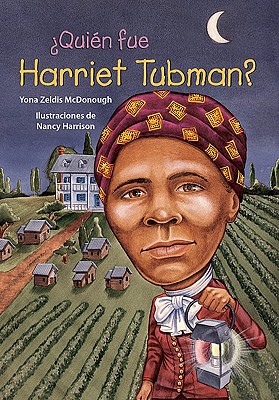 La vida de Ana fue corta. Cuando murió, en 1945, tenía tan sólo 15 años. Nació en Alemania, donde la familia de su padre había vivido durante mucho tiempo. Su padre se sentía muy orgulloso de ser alemán. Estaba seguro de que sus hijos, y los hijos de sus hijos, vivirían en Alemania.
Sin embargo, eso nunca sucedió. La vida de los Frank dio un giro enorme. Tuvieron que huir de su país. Tuvieron que esconderse. Perdieron todo lo que atesoraban… todo, porque eran judíos, y porque un hombre llamado Adolfo Hitler llegó al poder.
¿Quién fue Tomás Jefferson?
Tomás Jefferson aparece en las monedas de cinco centavos de Estados Unidos. Su rostro también está en la escultura gigante del Monte Rushmore, en Dakota del Sur. El Monumento a Jefferson es un sitio turístico famoso en Washington, D.C. Muchos lugares, como Jefferson City, en Missouri, y Mount Jefferson, en Oregón, han sido nombrados en su honor.
This month on Spanish Classroom
"Books and movies are like apples and oranges. They both are fruit, but taste completely different."
- Stephen King
2017

2016

2015

2014

2013

2012

2011