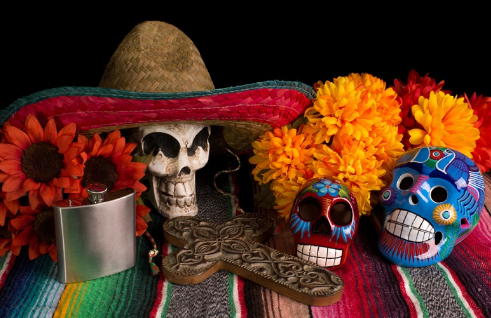 ¡Celebremos la vida!
Mientras que en los Estados Unidos, niños y adultos se preparan para festejar el Día de Brujas o Halloween el 31 de octubre, la comunidad mexicana y centroamericana ultima los detalles para la celebración del Día de los Muertos. Aunque el título parezca tenebroso y un poco intimidante, el Día de los Muertos no es más que un festejo, una celebración de la vida de aquellos que ya no están con nosotros en el mundo material.
Continue reading
This month on Spanish Classroom
Every year, Americans around the nation get together to celebrate Hispanic Heritage Month from September 15th through October 15th. The contributions Hispanic Americans have made to the United States are endless and inspiring, and they have had a profound and positive impact on our county.
2016

2015

2014

2013

2012

2011