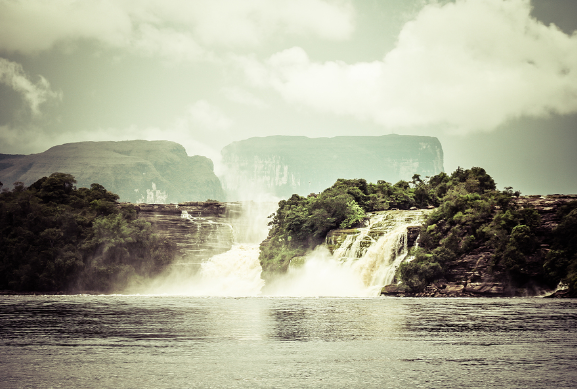 El parque Nacional Canaima
Si tuviéramos que seleccionar al azar un lugar en nuestra América del Sur que mezclara mágicamente la cultura indígena, los mitos y la belleza natural, ese lugar sin dudas sería el Parque Nacional Canaima. Si recordáramos la novela Canaima del escritor venezolano Rómulo Gallegos, sería imposible imaginarnos la magia del paisaje que nos ha obsequiado la naturaleza.
Continue reading
This month on Spanish Classroom
Every year, Americans around the nation get together to celebrate Hispanic Heritage Month from September 15th through October 15th. The contributions Hispanic Americans have made to the United States are endless and inspiring, and they have had a profound and positive impact on our county.
Frida Kahlo

By Angela Padrón Frida Kahlo is a famous Mexican artist whose work and life is still...
2016

2015

2014

2013

2012

2011