Evelyn Silva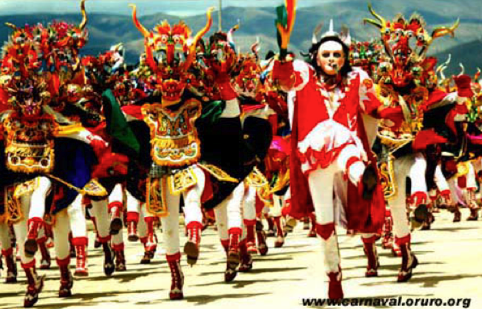 Después de un mes recorriendo América Latina, el Caribe y España a través de sus fiestas encontramos que estas celebraciones tienen muchos elementos en común. Sin embargo, lo más importante es que forman parte de la tradición cultural y folclórica de cada región. La mayoría de estas festividades tienen lugar días o semanas antes de la Cuaresma judeo-cristiana, por lo cual, todas están ligadas a la tradición religiosa heredada de los españoles. Incorporando ceremonias, vestuarios o imágenes que representa las culturas prehispánicas y africanas, los carnavales y celebraciones son una expresión creativa y divertida del entusiasmo popular. En todas ellas las personas desbordan alegría, recorren las calles y bailan en las esquinas compartiendo sus risas y sus experiencias personales. No pueden faltar los disfraces, las máscaras, las banderas, los coloridos estandartes, la música y los fuegos artificiales.
Continue reading
This month on Spanish Classroom
Every year, Americans around the nation get together to celebrate Hispanic Heritage Month from September 15th through October 15th. The contributions Hispanic Americans have made to the United States are endless and inspiring, and they have had a profound and positive impact on our county.
2016

2015

2014

2013

2012

2011